Good morning bloggy friends. As I may have mentioned, I've spent the last month sewing almost constantly getting orders ready and getting stuff made for the craft show from a few weeks ago. I should be finished with my orders today. Ten days turnaround. That's not too bad, is it? Anyway, I made most of the girly stuff with E in mind. This is one of my favorites and I'm kind of glad it didn't sell so she can keep it. Wanna see?
We all know that I am obsessed with polka dots and zebra right? So, I just couldn't resist putting them together with this ornament print. Of course, I could've used the $$ from selling it, but I'm so glad E gets to wear it!!! Even better, it's a little big so hopefully she'll get two years wear out of it. I loooooove that!
Here is one with her big ole over the top bows.
She ended up with three Christmas outfits for this year. I'm a little obsessed with Christmas outfits. The funniest thing is, she'll be dressed up with matching bows and cute shoes and a ruffly outfit and I'll be in jeans, tennis shoes, sweatshirt and no makeup. That's how we roll. I'm waiting for the day a cop comes up to me to see if I might have kidnapped her. I can hear the conversation between the security folks at the mall.
"See that hobo looking lady in the sweatshirt?"
"Yeah, what about her?"
"Did you see the kid with her?"
"Yeah. They don't go together at all. The kids all dressed up and that lady looks, well, horrible. We better call the cops and check for Amber alerts."
So, if you run into us at the mall, she is mine and I didn't kidnap her. Am I the only one who has this problem? Have a great day everyone!!
I'mm linking up to
Just Something I Whipped Up
@ The Girl Creative and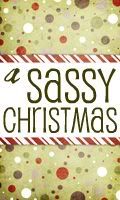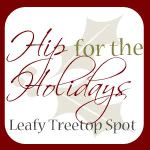 /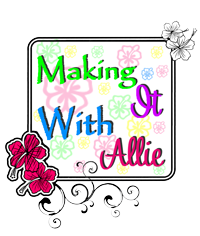 as well as